…I deleted them before you had a chance to listen them.
I have also changed the settings so that the answer-phone will now cut in after 2 rings instead of 9.  You can drop whatever you are doing / holding and leg it to the phone to answer within 2 rings can't you Mummy?
Where the hell did I put the instruction manual?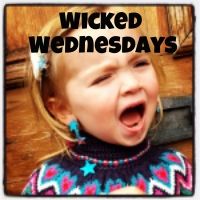 I'm her biggest fan.
If you like this post you can read more soppy stuff here, or more funny stuff here.
Please come and like my Facebook page 🙂
Calling all bloggers.. Got a funny post?  Come link up every Friday to #FridayFrolics.  It's all about the funny.